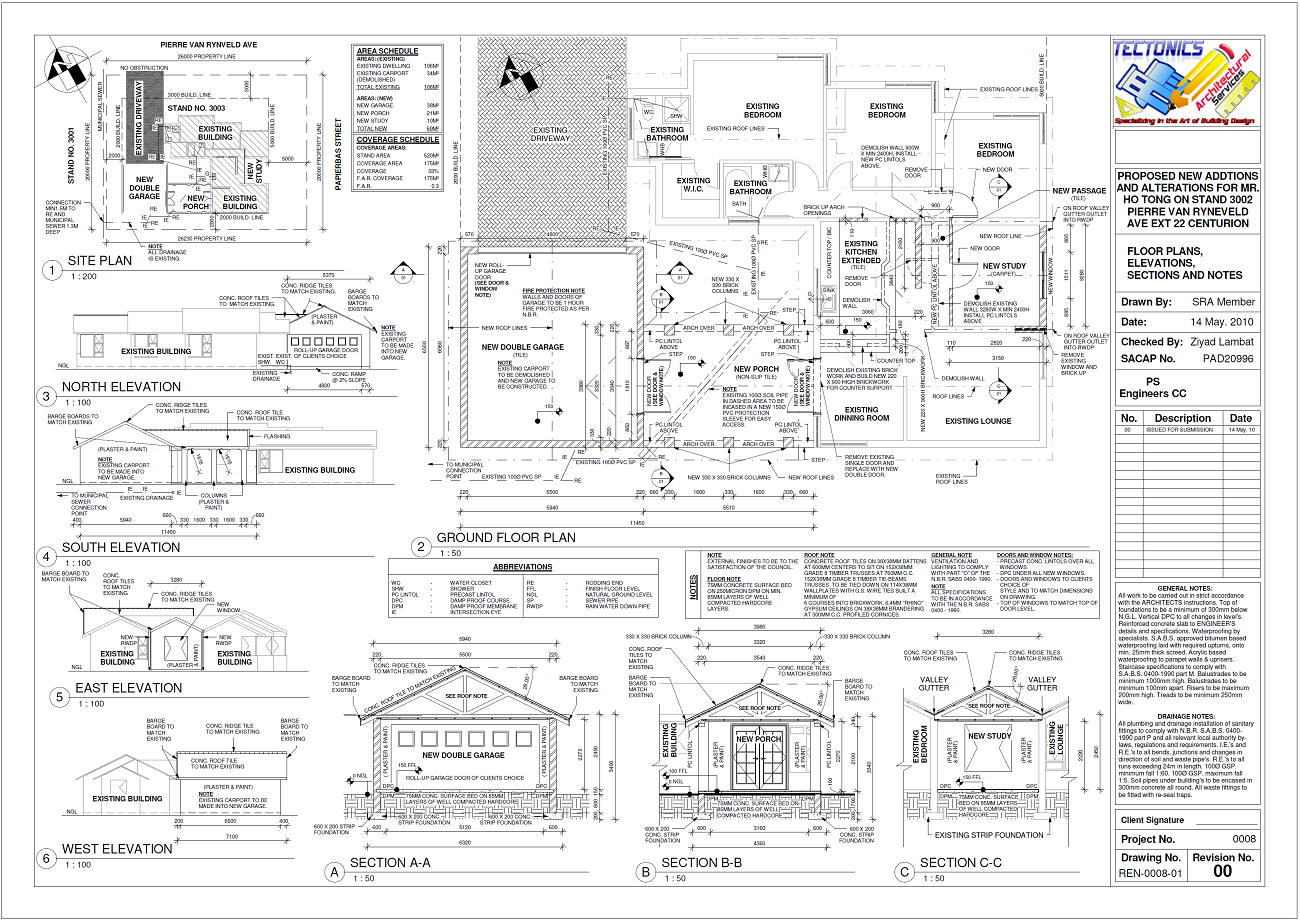 The law requires that contractors use approved building plans to construct a building. The architectural professional must submit plans to the council before construction. Furthermore, building plan submission requirements vary, depending on the project type. Also, the council must approve plans for any new building, additions or alterations.
Architectural drawings, title deeds and a power of attorney letter goes to council. Besides that, the architect's forms, application, zoning certificate and SG diagram get submitted. Although this is a basic list of document requirements from the council, they may need more items.
Plans and documents included in the submission to the councils gets scrutinized. Generally speaking, if documents are in order, then the council accepts the submission. SA National Standards states the duration for council to approve plans is 6 weeks. Unfortunately, council lead times are not fixed due to uncontrolled circumstances.
The plan examiner finally approves the building plan if no objections to the design.